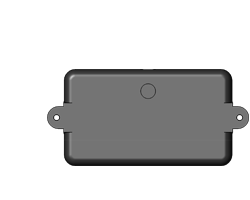 EcoSmart Intelligent Automation
EcoSmart is an Intelligent Automation platform, supported by a full suite of IoT-connected devices. EcoSmart provides commercial building operators with in-depth energy usage information, control and analysis, effectively helping to reduce energy consumption and improve facility management with measurable results.
Together, the EcoSmart energy management platform of ZigBee wireless devices report back to EcoCentral. The energy monitoring system's data is analyzed and results in real-time reporting to track progress toward total efficiency goals. Installation is versatile, customizable and scalable. We understand no two buildings are the same and communicating over wireless networks offers flexibility, allowing for customized system designs that will work best for each customer.
EcoCentral
Robust Energy Monitoring Network
EcoCentral is a cloud-based data storage, reporting and analytics interface that provides real-time monitoring and reporting to track progress toward total efficiency goals. This room energy monitor is accessible via desktop, tablet or smartphone.
The energy monitoring network helps building operators:
- Identify units that may be malfunctioning, alerting engineering resources to be deployed selectively, resulting in maintenance savings
- Facilitate load balance rotation
- View energy savings
- Create and manage alerts
Proactive Self-Directed, Self-Healing
Like a living, evolving system, EcoCentral is self-directing and self-healing. It's a proactive room energy monitor that identifies and reports potential issues, such as HVAC systems that are underperforming - before they become a problem.
EcoSmart Mobile
Revolutionary Remote Access & Control
For operators looking to give residents and guests further control of their comfort level, EcoSmart Mobile provides that experience through a mobile application.
The remote energy management system has a simple interface that offers the ability to adjust the temperature and turn on/off lights or outlets with the touch of a button or have the system automatically adjust when the user gets close to their room using advanced geofencing technology. EcoSmart Mobile can be designed as a native app or as a portal that can work within an already existing platform. This remote energy monitoring system is just one more way you can customize the EcoSmart platform.
EcoTouch+
The EcoTouch wireless capacitive-touch thermostat has an internal humidity sensor and PIR occupancy sensor detecting heat and motion. The EcoTouch has a sleek, updated, ultra- thin and modern design with a display that automatically dims based on ambient light levels and buttons that provide Haptic Feedback.
The battery-powered version EcoTouch+ offers complete freedom to install anywhere, and when room renovations dictate relocation, moving the thermostat only takes a few minutes.
EcoAir
The EcoAir, with its more traditional design, is similar to the EcoTouch+ in that it can be the wireless interface component to the EcoSource+ HVAC Controller. Like the EcoTouch+, it offers easy installation and the freedom to install anywhere. Like the EcoTouch+, the EcoAir features internal occupancy detection.
Learn More about Thermostat Customization with EcoSmart.
EcoInsight+
A revolutionary energy management thermostat with a built-in occupancy sensor and optional ZigBee® capability. The EcoInsight+ provides access to tools that constantly monitor and control your energy savings. It is easily programmable and is simple to install on packaged terminal air conditioners, fan coils, heat pumps, split systems, and more.
Learn More about EcoInsight+.
Learn More about Thermostat Customization with EcoSmart
EcoGuard
The ZigBee-enabled EcoGuard can control lighting, media centers, and most other electronic devices. The EcoGuard relies on user input via the EcoCentral (cloud-based interface) to manage and monitor current.
EcoSwitch
The EcoSwitch is an individually addressable integrated energy management light switch. It controls lighting with commands from an EcoSmart thermostat or occupancy sensor, an EcoCentral schedule, manual command or hotel Property Management System that determines sold/unsold room status.
EcoSense+
EcoSense+ remote occupancy sensors are a room management system for motion, body heat and ambient light level to ensure accurate occupancy detection. The EcoSense+ may be hardwired or communicate wirelessly with a ZigBee Standard Power module.
EcoContact+
The EcoContact+ is part of the room management system that wirelessly recognizes when entry doors, patio doors, and windows open and close. It then transmits that data to the thermostat, which is programmed to act accordingly, in the manner defined by you.
EcoConnect
The EcoConnect serves as integrated energy management coordinator of the devices connected to the ZigBee network, managing approximately 50-100 thermostats. Each EcoConnect is wired with Ethernet cabling to the EcoCommander.
EcoSource+
The EcoSource+ HVAC Controller is part of the EcoWave Thermostat Package that offers flexible deployment options for many types of HVAC equipment. The EcoSource+ communicates with both an EcoAir Remote Display Thermostat and directly with the EcoCentral - the integrated energy management coordinator.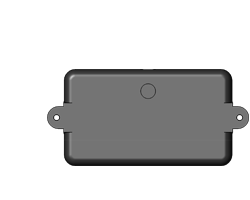 EcoSmart VRF Controller
The EcoSmart VRF Controller is a revolutionary thermostat and control solution offering distributed management for maximum energy savings over VRF HVAC Systems. The EcoSmart VRF Controller communicates with the EcoAir, EcoTouch+ or other compatible Zigbee remote interfaces.

EcoCommander Pro 4.6
The EcoCommander is a network-edge gateway server that proves real-time data aggregation, reporting, and management of the EcoSmart product suite.